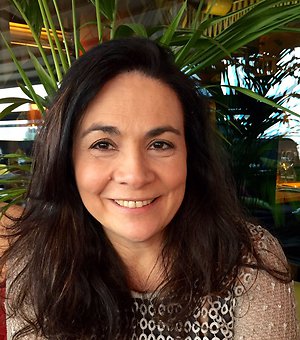 "Psychosynthesis is a method of psychological development and self realization for those who refuse to remain the slave of their own inner ghosts or of external influences, who refuse to submit passively to the play of psychological forces which is going on within them, and who are determined to become the master of their own lives." Roberto Assagioli
Welcome to my counselling space.
I am Francesca Amorini, and I am a Psychosynthesis Counsellor, offering individual and couple counselling either in English or in Italian.
If you have reached my counselling website, you may be looking for some answers about your relationship problems or about your difficulty to cope with the recent death of a loved one, or you might be interested in improving the way you deal with everyday life.
Whatever pain, discomfort or crisis pushed you to look for counselling, I will help you to explore your feelings and emotions, so that you can reflect on what is happening to you, learn to understand yourself from a different perspective, and therefore to consider alternative ways of doing things.
We will work together in a safe, confidential and non-judgmental counselling environment, within the framework of an agreed counselling contract.
I am based in Hampshire, but we can meet online, if this suits you.
I will listen to you and provide you the care and respect you deserve, in order to reduce your confusion and enable you either to handle your difficulties or to make positive changes in your life where necessary.
I cannot provide you with any ready-made solutions but, through our counselling relationship, I will encourage you and help you to make your own choices and to become a strong individual fully invested in life.
With my Psychosynthesis approach, I will become the catalyst to your empowerment, and our counselling journey together will lead you to make that positive difference to your life.
Please feel free to contact me for a first assessment counselling session; after that, we can decide together if we want to proceed on this discovery path.